About Matthew R. Borden Heating & Cooling, Inc.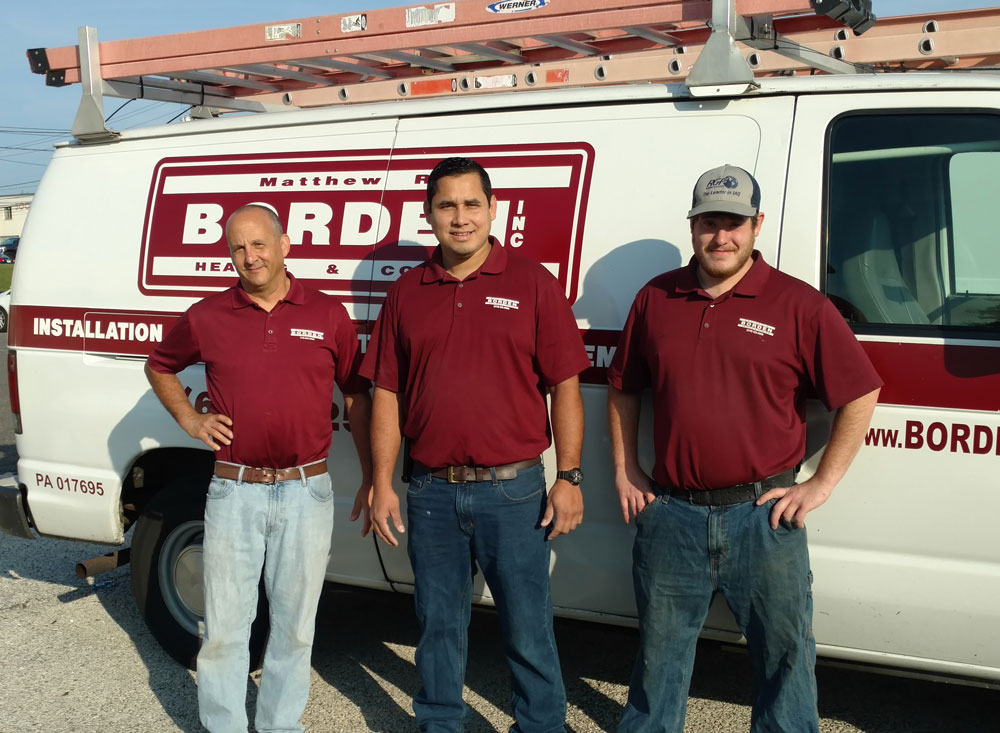 Matthew Borden is no stranger to running a local business. Growing up, he was surrounded by generations of family members who did just that—his grandfather owned a plumbing business and his uncle ran his own heating and oil business. Growing up in a family of tradesmen, Matt quickly developed an affinity for all things mechanical. This inspired Matt to pursue formal training at the Philadelphia Wireless Technical School for HVAC, where he graduated with honors.
Matthew R. Borden Heating & Cooling, Inc. was established in 1990 with a dedication to customer satisfaction. This business was built from the ground up on a foundation of hard work and perseverance. Today, we are still known for our meticulous craftmanship and affordable cost. We employ only highly qualified technicians and provide the most efficient temperature control solutions for our clients. We offer a wide variety of heating and cooling products, including geothermal heat pumps and SpacePak & Unico high velocity air conditioning.
More importantly, we provide the personal service that our corporate competitors just can't. Operating in the Delaware, Chester and Montgomery County area for over 25 years, we've had the opportunity to truly get to know our clients and build relationships. Our technicians are here to listen to your needs and make the best recommendation based on your individual situation. We promise honest, reliable, and affordable service to our customers. Even today, with a full staff, Matt remains hands-on and is directly involved in every project. At Matthew R. Borden Heating & Cooling, Inc, we want to provide the same service we hope for our own families and homes.
You can always depend on Borden Heating & Cooling for the following:
Highly Trained & Qualified Local Technicians
Cutting-edge Technology
Prompt & Friendly Appointments
Our Service Area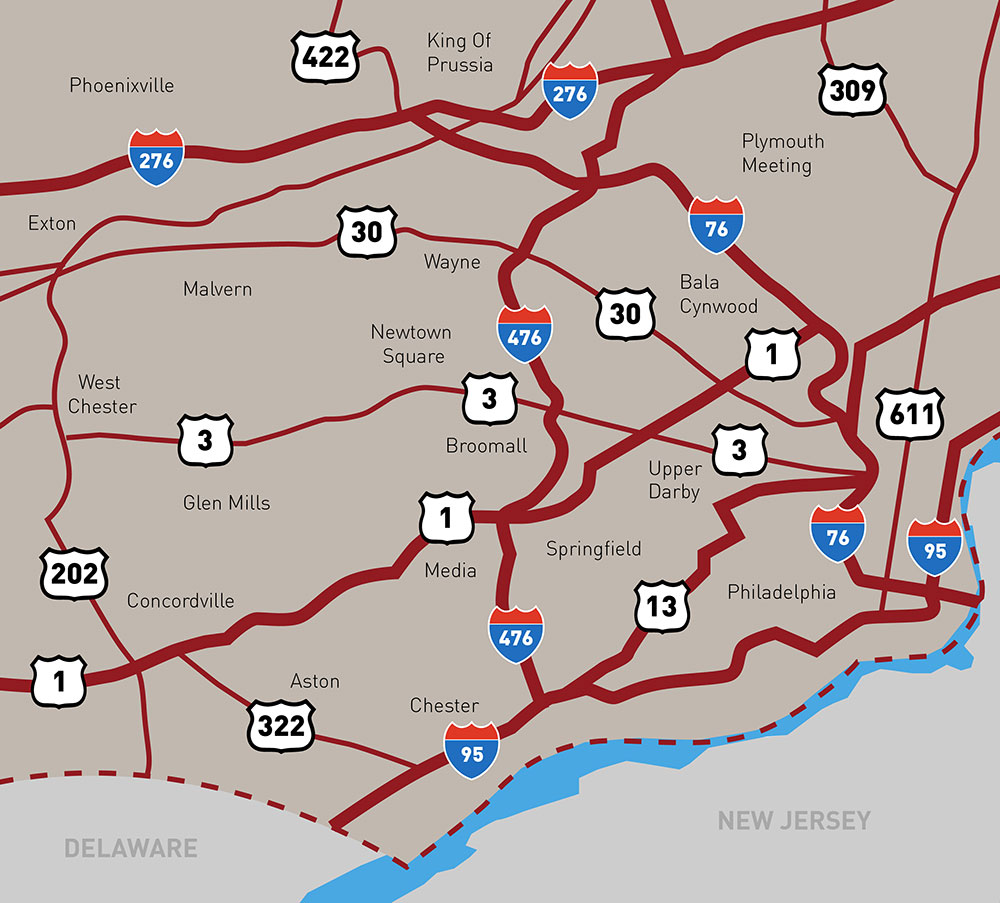 Located in Broomall, we serve clients throughout Delaware, Chester, and Montgomery Counties. Specifically, we frequently visit the following towns to provide HVAC service.
If you have any questions for us, don't hesitate to call at (610) 325-9966!