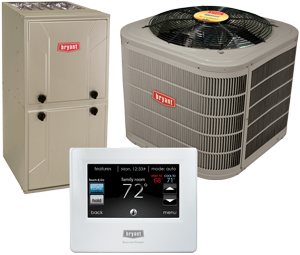 Matthew R. Borden Heating & Cooling, Inc. is the right choice for heating, cooling, and water heating services in Delaware County, Chester County & Montgomery County.  We provide expert design/installation, replacement, regular maintenance, and prompt repair, handling every challenge that comes our way.  You may have spotted our distinctive white service vans in your neighborhood.  Our highly trained and qualified technicians arrive on time and prepared with leading-edge technology, resolving even complex issues without delay.
Reliable Heating & Cooling Contractors
Specializing in a wide range of services, including forced air heating, hydronic heating, oil to gas conversions, central air conditioning, high velocity air conditioning, geothermal heat pumps, ductless systems, air quality accessories, and more, we ensure the right answer to your specific requirements. Call Matthew R. Borden Heating & Cooling, Inc. at (610) 325-9966, and through personalized attention and superior job performance, we'll optimize the rewards from your investment. We also offer 5 years with 0% interest financing!
Whole-Home Air Filter Installers
We also specialize in the installation of whole-home air purifying systems to eliminate contaminants and improve the quality of air in your home. Our skilled technicians can help you find the right solution for your home and preferences so you can start breathing in cleaner, healthier air today.
For all your HVAC needs, call the team from Matthew R. Borden Heating & Cooling, Inc.!
At Matthew R. Borden Heating & Cooling, Inc., we are exceptionally proud of our nearly three decades of dedicated service across Ardmore, Newtown Square, Wayne, Springfield, King of Prussia, West Chester, and more.  Throughout the years, we've held true to exacting standards of quality.  From the products we install, to our level of workmanship, we prioritize sustainable operation and long-term satisfaction.  We recommend you read up on us online.  You'll see that our customers are our best advertisement.  Through our complaint-free service, we maintain an A+ rating with the Better Business Bureau, and are highly rated on porch.com.  The team from Matthew R. Borden Heating & Cooling, Inc. looks forward to achieving your goals for ideal indoor temperature control.