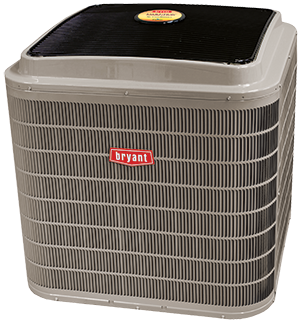 After sitting idle and gathering dust throughout a long winter, your cooling equipment is suddenly answering the workload of a hot and humid summer.  Even minor issues can quickly turn into major malfunctions.  To ensure efficient, reliable, and effective performance, yearly troubleshooting is absolutely necessary.  The professionals from Matthew R. Borden Heating & Cooling, Inc. catch and correct potential problems with all makes and models of heat pumps, ductless units, and conventional and high velocity cooling systems. We adhere to rigid service procedures, optimizing components and protecting long-term operation.  Let Matthew R. Borden Heating & Cooling, Inc. save you time and money, and ensure a cleaner, healthier, and more comfortable home with preventative services in Delaware County, Chester County & Montgomery County.
Stay cool with regular service for your air conditioner!
The white service vans from Matthew R. Borden Heating & Cooling, Inc. have been spotted in your neighborhood for nearly three decades.  Over the years, we've remained true to our original commitment to convenient, affordable, and cost-effective service, while incorporating leading-edge technology to maximize results.  Whether you're looking for a single appointment or interested in the benefits of a comprehensive maintenance agreement, our specialists arrive right on time, keep an organized job site, and complete all work quickly.  Contact Matthew R. Borden Heating & Cooling, Inc. at (610) 325-9966, for superior service in Philadelphia, Ardmore, Berwyn, Bryn Mawr, Drexel Hill, Exton, Glen Mills, King of Prussia, West Chester, Wynnewood & More.
Why enroll in a preventative service plan from Matthew R. Borden Heating & Cooling, Inc.?
Priority scheduling
Restored energy efficiency
Minimal operational sounds
Performance checks
Superior comfort
Healthier air quality
Fulfillment of warranty stipulations
Lower monthly costs
Extended service life
Reliable performance
If you're in need of A/C service, don't hesitate to fill out our contact form!