Home air filters are designed to protect your home from harmful contaminants and increase indoor air quality. They effectively remove bacteria, viruses, pollen, mold, fumes and more, and prevent these pollutants from traveling through your ductwork and into the air you breathe. They also prevent the inner workings of your heating and cooling equipment from becoming clogged.
Why Install a Whole-Home Air Purifying System?
Some of the many benefits of whole-home air filters and purifiers include:
Germicidal capability – Kills or inactivates 99% of pathogens and fungus, including common cold, measles, influenza and more.
Improved air quality – Captures up to 95% of particles from .30 to 1.0 micron in size, eliminating germs, pollen, dust, odors and mold.
Beyond filtration – Rather than simply filter out particles, the air is purified as often as eight times each hour.
Whole-home benefits – Designed to incorporate into an existing HVAC system, a whole-home unit cleans up to one hundred times more air than a portable unit.
Traditional & In-Duct Air Purifiers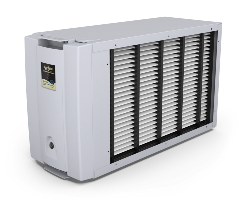 The type of air filtration system you use will depend on many things including your home's size, budget and preferences. These are two popular models we recommend to our customers.
Aprilair Electronic Air Purifier Model 5000 – This air purifier uses a combination of electrostatic technology and traditional air filtration to remove up to 98% of airborne particles as small as 0.1 micron, including bacteria, viruses, fungi, pet dander, pollen dust, tobacco smoke and smog. This unit is easily installed into your central heating and cooling system by an HVAC professional.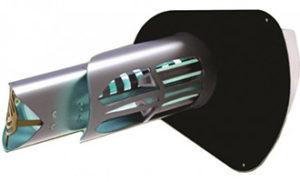 REME HALO® Whole Home In-Duct Air Purifier – This in-duct model attempts to recreate nature's air purifying process, making it feel like you're bringing the fresh outdoor air inside without opening your windows. Unlike passive air technologies, it works by sweeping through the ducts of your existing HVAC system to actively purify pollutants at the source. It is also effective against all three categories of indoor air pollutants: particulates, microbial and gases.
Borden's team is happy to help you decide which unit is right for you and your home.
Contact Us for an Installation Estimate
Our technicians are skilled at installing all varieties of whole-house air filters and purifiers, including traditional and in-duct models. If you're interested in improving your entire home's air quality and breathing in cleaner, healthier air, give us a call at 610-325-9966 or fill out our online contact form to get a quote.