Borden Heating & Cooling has been the reliable, local source for HVAC repairs and maintenance in the Ardmore area since 1990. We service and install heating and cooling units of all types and sizes. Additionally, Matt Borden is a NATE certified HVAC contractor. This certification shows his commitment to keeping up with any and all updates in the heating and cooling industry.
If you're unsure of what brand or system will work best for your home, don't worry. Our team of professionals is happy to provide honest recommendations based on your home's size, setup, and usage. Borden Heating & Cooling also partners with various heater and air conditioner manufacturers to provide our clients with some of the best industry warranties available.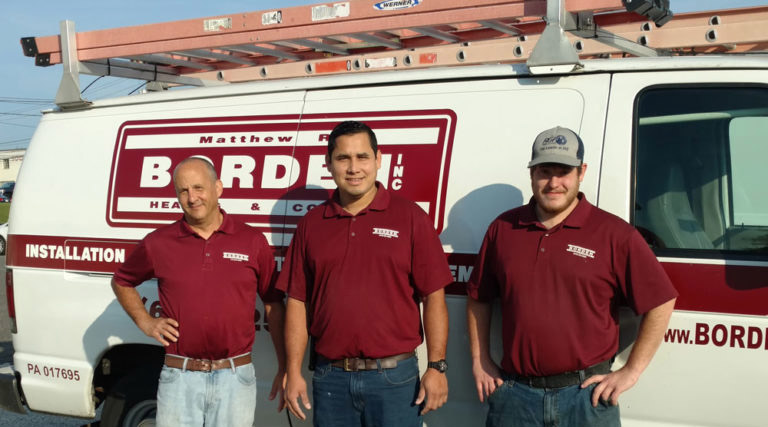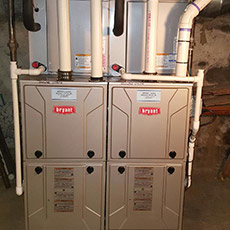 Heating Services
During those winter nights, there is nothing more treasured than a warm and cozy home. If your heater isn't working properly, you could be wasting money and dealing with unnecessary discomfort. You can depend on Borden for heater repairs, heater replacement, and affordable heater maintenance to extend the lifespan of your unit. Our heating service plans offers budget friendly options to ensure your heater is always working efficiently.
For more information, visit our heating page.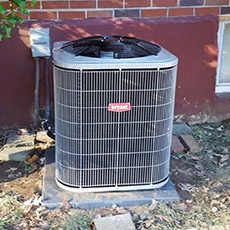 AC Services
Whether you have central air conditioning or a mini split ductless system, the team at Borden is well versed with all brands and units to provide the service or repair you're looking for. If you're unsure of what type of system would best benefit your family, our experienced technicians would be happy to make a recommendation and provide an honest estimate.
To learn more, check out our air conditioning page.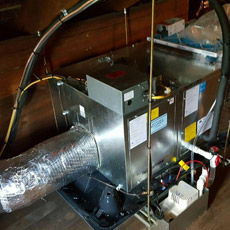 High Velocity Air Conditioning
Another cooling option to consider is high velocity or small duct air conditioning. High velocity ducting is smaller than traditional air conditioners and as a result, requires less space and fewer renovations. It's an excellent option for older homes, and even for allergy sufferers as high velocity units remove more humidity from the air. Borden Heating & Cooling installs Spacepak units, one of the most trusted brands in the industry.
Visit our high velocity air conditioning page for more information.
What Do Our Clients Have to Say?
"I own a construction company and have used Matt for several jobs. He is extremely knowledgeable, polite, detail oriented and overall pleasant to deal with. Always very professional and goes out of his way to explain different things. Highly recommended and very happy with his service!!"
-Rocco D.
Schedule Your Ardmore HVAC Repairs or Maintenance
After almost 25 years of honest service, Borden Heating & Cooling, Inc. has built a solid base of loyal customers in Delaware County, nearby Aston, and beyond. We have a proven track record as well as a friendly and trustworthy team.
To schedule your HVAC services, simply fill out our contact form!