Borden Heating & Cooling is a family-owned and operated HVAC company that has been serving the local community for over 25 years. Matt Borden and his team offer all heating and cooling services for all types of units including installation, repair, and maintenance. Additionally, Matt has earned NATE certification. This distinction requires Matt and his team to continually keep up with the latest updates in the HVAC industry.
Because every home is unique, we offer consultations in which our experienced techs will recommend the best heating and cooling solutions for your home. Our team is familiar with an array of different units. We even have partnerships with different manufacturers, which allow us to provide some of the industry's best warranties. We also offer 5 years with 0% interest financing.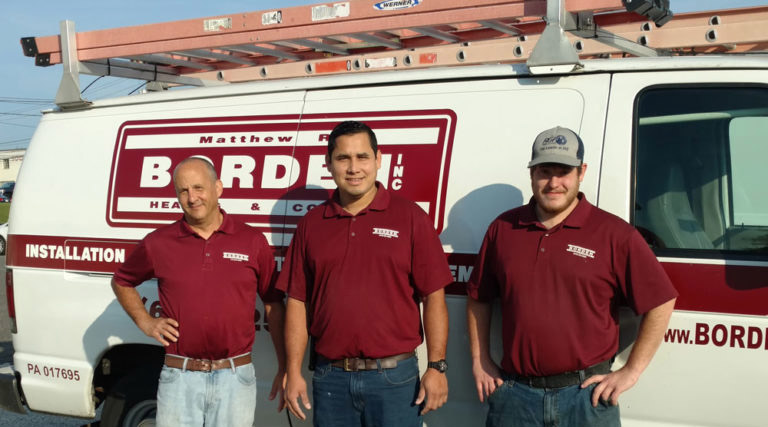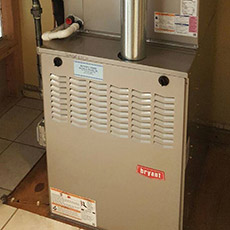 Heating Services
There is no better feeling than coming home to a toasty warm house on a cold winter tonight. To make sure this is always the case, you need to keep up with proper repairs and routine maintenance. Otherwise, your heater could be running inefficiently. Once you enroll in our heater service plan, you can rest assured that our trusted HVAC team will keep your unit in top shape for a long lifespan.
For more information, visit our heating page.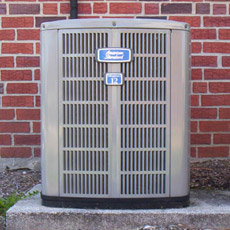 AC Services
There are unique factors with every home that make one type of air conditioning a better fit than others, and an experienced HVAC contractor can help you determine your best fit. Central and ductless mini split are just two of the air conditioning options we offer our clients. You can depend on our knowledgeable team to provide you with your best options for consistent, energy-efficient cooling.
To learn more, check out our air conditioning page.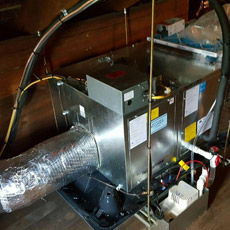 High Velocity Air Conditioning
High velocity, or small duct, air conditioning is another air conditioning style that we specialize in. This type is a great fit for older homes without the right fitting for traditional ductwork. These units can also remove more humidity than other types of air conditioners, which is great for allergy sufferers. At Borden Heating & Cooling, we install Spacepak brand high velocity air conditioners, one of the most trusted brands in the industry.
Visit our high velocity air conditioning page for more information.
What Do Our Clients Have to Say?
"We moved into our house 2 years ago with a boiler/radiator system. It worked fine so we never got it serviced until now. I called Borden and they gave me a 2 hour appointment window about a week later. The tech showed up 15 minutes into the window. Our baseboard heater in bathroom was completely turned off, there was a ton of air in our radiators. The tech bled out the air and also showed me how to bleed them and cleaned the unit. Even though it's old, he didn't try to upsell me on a new one. I was very happy with the service and will call again next year."
-Charlie S.
Schedule Your HVAC Repairs or Maintenance
Serving the local area since 1990, Borden Heating & Cooling, Inc. is the reputable, local choice for HVAC in your Wayne home or business. We are certified, insured, experienced, and customer-oriented.
To schedule your HVAC services, simply fill out our contact form!