Borden Heating & Cooling is a local, family-owned HVAC company trusted in the Havertown area. Our team is known for honest estimates, quality repairs, and finding the heating and cooling solutions that work best for your family. Owner Matt Borden is a NATE certified HVAC contractor, meaning he is committed to ongoing education about any advancements in the industry and how to best use them to benefit his customers.
Whether you're unsure of what the problem is or are just looking for some recommendations, we're happy to provide a consultation and make professional recommendations based on the layout of your home. We have partnerships with many industry-leading manufacturers, enabling us to provide the best products with the best warranties.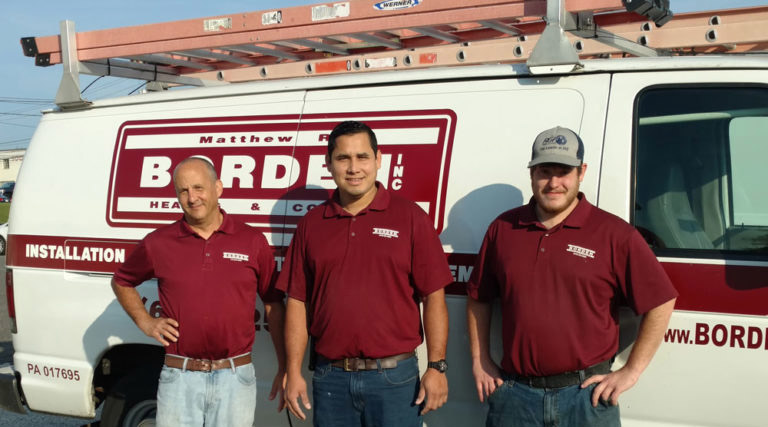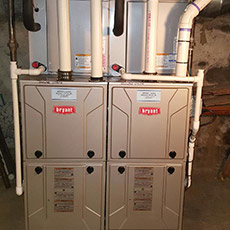 Heating Services
Don't wait for a freezing cold night to decide it's time for heater repair. The team at Borden offers a heating maintenance plan, so that we can identify and address issues early on and make sure your heating is always working when you need it. Of course, we can also help with heater repair or replacement when necessary. With our maintenance plan, you'll get the longest lifespan out of your HVAC.
For more information, visit our heating page.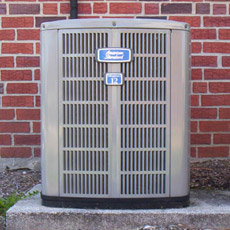 Air Conditioning Services
There is no one-unit-fits-all standard when it comes to air conditioning. Different types of homes may have different needs, and we can help you find what works best for you. Whether you need air conditioner repair, replacement, or maintenance, our experienced team can help ensure your home stays cool through the warmer months without costing an arm and a leg.
To learn more, check out our air conditioning page.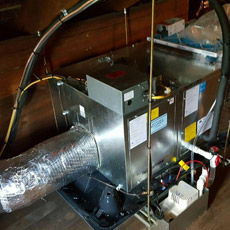 High Velocity Air Conditioning
One of our most popular services is our high velocity air conditioning. Many homeowners are unaware of its benefits, but high velocity air conditioning works through small, flexible ducts. These ducts require minimal construction, making this type of A/C an excellent option for older homes. Additionally, high velocity A/C removes more humidity than conventional A/C and can be beneficial for allergy sufferers.
Visit our high velocity air conditioning page for more information.
What Do Our Clients Have to Say?
"In a time when true "home grown", professional, quality, customer service companies are becoming more and more scarce, it is reassuring to know there is a firm that remains committed to the "customer first"! It is a genuine privilege to have such quality staff attend to every need in multiple home properties over the many years. Equally important is the comfort to know the "BH&C" team can work around family and friends whether they are home or not. This speaks to the impeccable high standards Matt and his staff hold themselves to. Want excellent quality service and equipment the first time? Call these folks!"
-Rob S.
Schedule Your HVAC Repairs or Maintenance
Building on nearly three decades of skilled service, Borden Heating & Cooling, Inc. is firmly established as a reliable choice for your heating and cooling in your Havertown home or business. Our clients tend to stay with us for life, which we take as a huge compliment!
To schedule your HVAC services, simply fill out our contact form!