When you need help with temperature control, you want to work with a local contractor you can trust. Borden Heating & Cooling has been servicing heaters and air conditioners in the Aston area for over 25 years. Owner Matt Borden has also earned NATE certification, which symbolizes his commitment to keeping up with the latest products and technologies in the HVAC industry.
The Borden team is happy to help you determine which type of heating or cooling system will work best in your home. Our recommendations are based on your home's layout and size as well as your usage and budget. You can also count on us for some of the best warranties in the industry thanks to our partnerships with several leading manufacturers.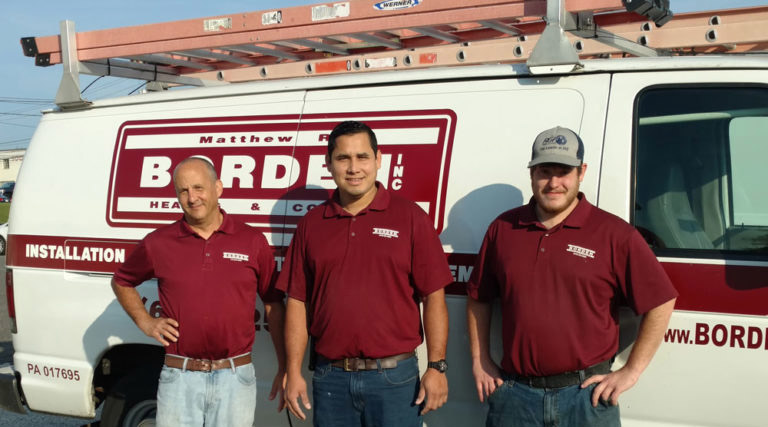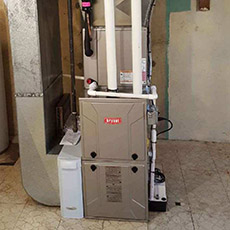 Heater Repair Services
A chilly home may not be just a result of local weather. If your heater hasn't been properly maintained or needs repair, it may not be operating to its full capacity. As a result, you could be wasting money on a heater that is using far too much energy to produce little warm air. At Borden Heating & Cooling, we offer affordable heater service plans to make sure you're always getting your money's worth. Of course, we also offer heater repair and replacement.
For more information, visit our heating page.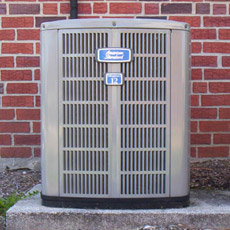 AC  Repair Services
The team at Borden Heating & Cooling can repair or replace air conditioners of all types and sizes. From central air to mini split systems, you can depend on us for thorough maintenance and service. If you feel that your air conditioner isn't performing to its best, just let us know. We're more than happy to investigate the issue and make suggestions for the best unique A/C setup for your home.
To learn more, check out our air conditioning page.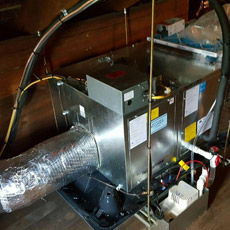 High Velocity Air Conditioning
Many people are unaware of the benefits of high velocity air conditioning and instead are settling for inefficient cooling options. Many older homes that don't have the space for traditional central air conditioner ducting can fit high velocity (also called small duct) air conditioning. At Borden Heating & Cooling, we install Spacepak A/C units, one of the industry's leading high velocity brands.
Visit our high velocity air conditioning page for more information.
Words From Our Clients
"Matt and his crew were wonderful. They were professional, personable, on-time and did quality work. Matt gave us a fair quote and got our new furnace in today, before the change back to winter."
-Kimberly A.
Schedule Your Aston HVAC Service
Since 1990, Matt Borden and his team have been loyally serving the Delaware County community. In addition to Aston, we regularly service heaters and air conditioners in and around Ardmore and Newtown Square.
To schedule your cooling or heating repair, simply fill out our contact form!