Drawing from nearly three decades of hands-on experience, Borden Heating & Cooling specializes in rewarding solutions to every type of comfort challenge. High velocity air conditioning provides the benefits of central air conditioning without detracting from the architectural design of your home. As a local specialist, Matt Borden can help your family get even and efficient cooling no matter the layout of your home.
There's no need to tear down walls, give up precious storage space, or invest in large, cumbersome ductwork. With high velocity air conditioning, small, flexible, metal tubing is fitted through existing walls, ceilings, crawlspaces, and closets with no major renovation required. This is a great option for older homes with unique layouts, and one that not all HVAC contractors are familiar with.
Rely on Borden Heating & Cooling for professional installation in Delaware County, Chester County & Montgomery County, and every stage of your project will be completed quickly, properly, and to exacting standards of quality.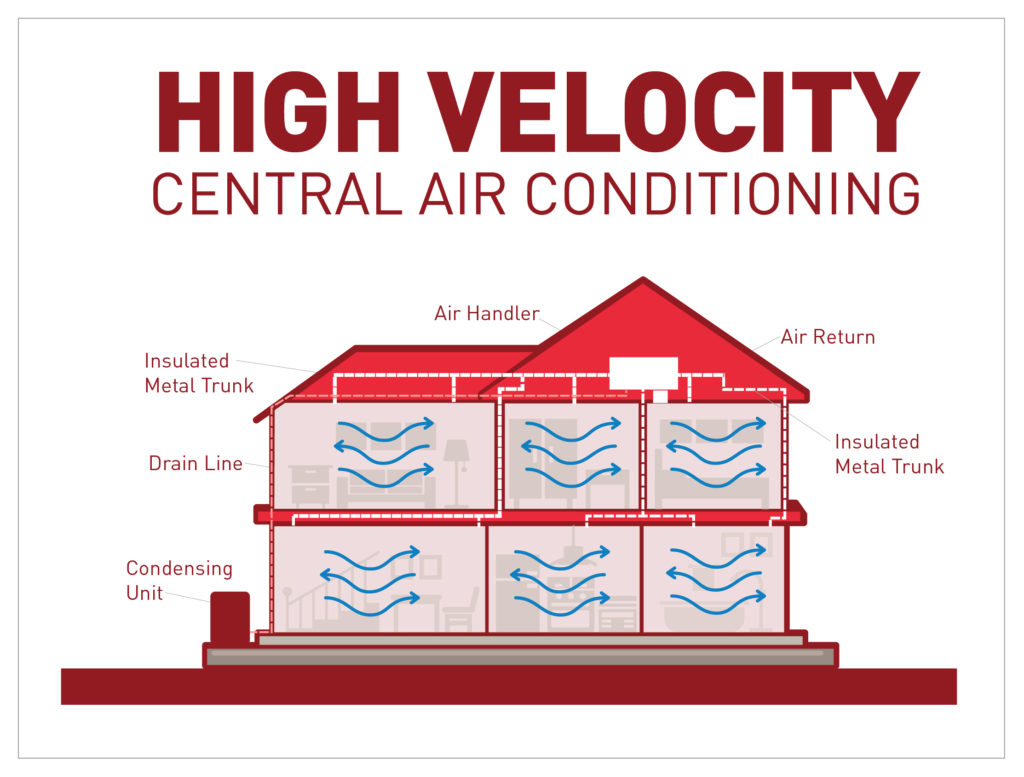 Your Local Source for High Velocity A/C
Borden Heating & Cooling designs a system to perfectly suit your style of home, lifestyle, and comfort goals.  We feature SpacePak small-duct central air conditioning systems, providing even and effective temperature control without sacrificing floor space or aesthetics.
Some of the many benefits of high velocity air conditioning include:
Incorporates seamlessly into any decor and style of home
Can be installed in the attic, basement, or a closet
Outlet holes are only two inches in diameter
Quiet operation
Removes thirty percent more humidity than conventional air conditioning
Superior dehumidification allows higher temperature settings
Consistent temperature from floor to ceiling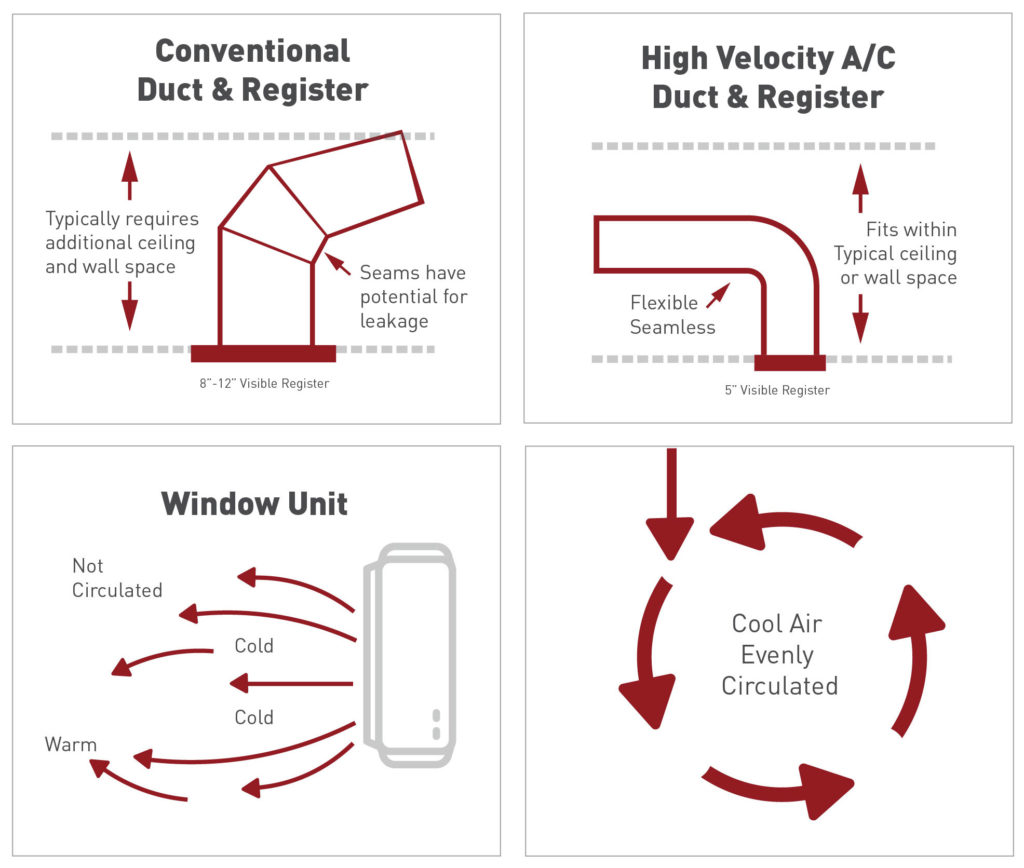 What do our clients have to say?
Borden Heating & Cooling has been working with local clients for over 25 years. Read below to see what just one client has to say about our service. For more from other clients throughout Delaware, Chester, and Montgomery Counties, be sure to check out our Reviews page.
"I think Borden Heating and Cooling is the greatest! I bought an old house, with an ancient system, and when it began to fail, I was referred to Matt. Got an efficient, reliable heater and AC, well priced, installed by knowledgeable and profession techs. I highly recommend them!"

-Judy R.
For high velocity air conditioner installation or service, simply fill out our contact form. We'll be in touch with you shortly.