As a family-owned and operated business, Borden Heating & Cooling is the HVAC contractor you can trust to provide heating and cooling services for your family. We offer installation, repair, and maintenance for units of all types and sizes. Matt Borden maintains NATE certification, meaning he is committed to a working knowledge of all of the latest updates in the HVAC industry.
In our consultation, we're happy to provide recommendations on the best brands and systems for your unique home. Because of our various partnerships with manufacturers, we can also provide some of the best warranties in the industry. Call Borden for all of your Newtown Square HVAC needs.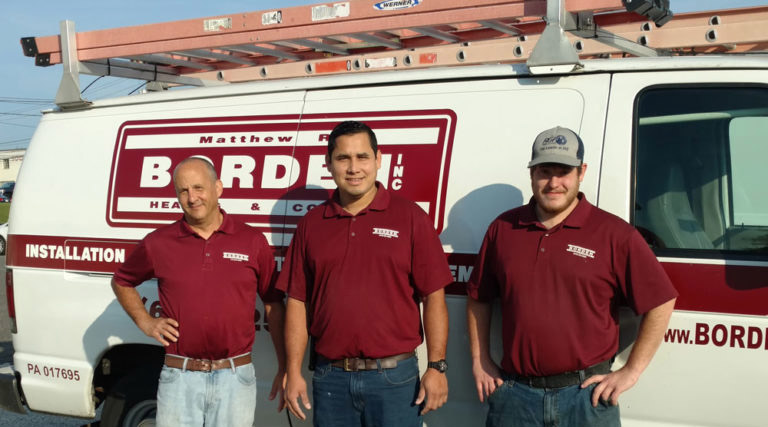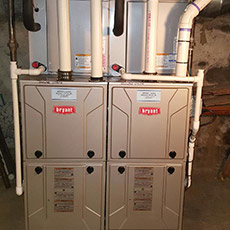 Heating Services
When you're hoping for a cozy winter night, you're going to need your heater in proper working order. Without proper repairs and maintenance, your heating system could be operating inefficiently and costing you both money and comfort. With an HVAC contractor you can trust, you never have to deal with subpar heating. On our service plan, you will never have to worry.
For more information, visit our heating page.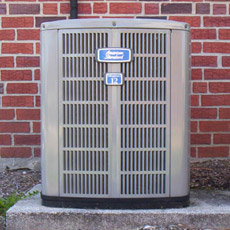 AC Services
Depending on your type of home, there are a variety of air conditioning types that may work best. Central air conditioning and mini split air conditioning are two very popular options. If you are searching for a replacement air conditioner, our knowledgeable team can help you determine the type of unit that will bring you the most comfortable, cost efficient cooling.
To learn more, check out our air conditioning page.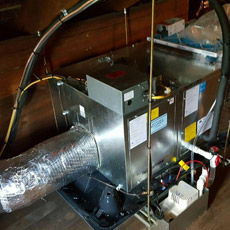 High Velocity Air Conditioning
Beyond traditional air conditioners, we also offer high velocity or small duct air conditioning. These options require minimal construction, which is excellent for older homes without the space for traditional ductwork. Spacepak is one of the must trusted brands in the industry, and the brand that Borden Heating & Cooling installs. Many people don't realize that high velocity air conditioning also removes more humidity than conventional options.
Visit our high velocity air conditioning page for more information.
What Do Our Clients Have to Say?
"In a time when true "home grown", professional, quality, customer service companies are becoming more and more scarce, it is reassuring to know there is a firm that remains committed to the "customer first"! It is a genuine privilege to have such quality staff attend to every need in multiple home properties over the many years. Equally important is the comfort to know the "BH&C" team can work around family and friends whether they are home or not. This speaks to the impeccable high standards Matt and his staff hold themselves to. Want excellent quality service and equipment the first time? Call these folks!"
-Rob S.
Schedule Your HVAC Repairs or Maintenance
Building on nearly three decades of skilled service, Borden Heating & Cooling, Inc. is firmly established as a reliable choice for your heating and cooling in your Newtown Square home or business. We have a proven track record as well as a trustworthy team.
To schedule your HVAC services, simply fill out our contact form!