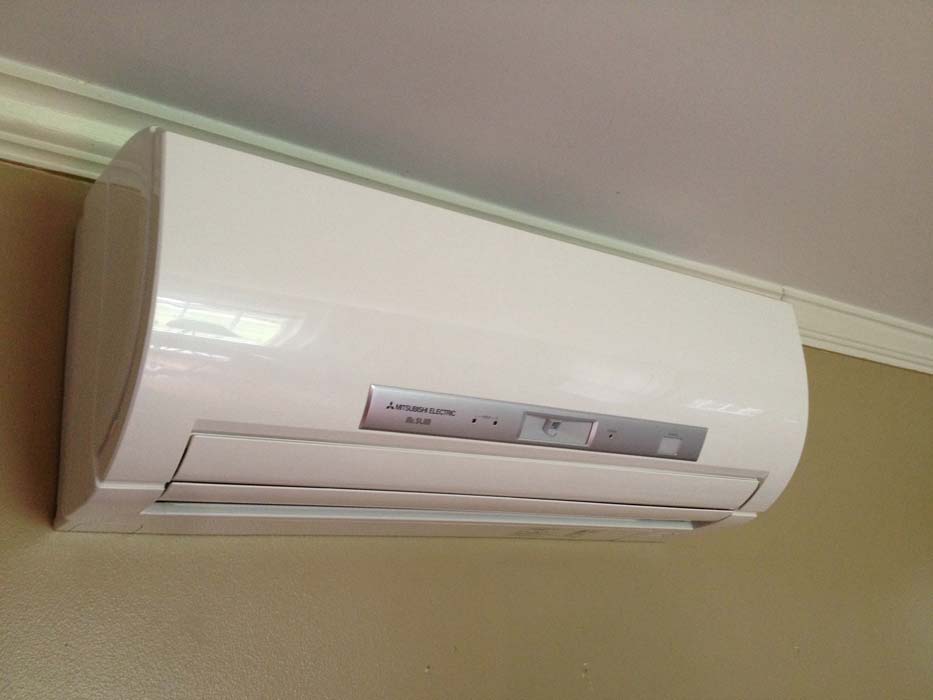 Compact, attractive, and extremely versatile, ductless mini split systems are the perfect choice for a home addition, finished basement, bedroom, office, or virtually any room that requires targeted temperature control.  Eliminating cumbersome window units and space heaters, ductless units provide an unlimited number of climate zones, deliver comfort anywhere you need it, and minimize costs with efficient operation.  For ductless split system installation and service in Delaware County, Chester County & Montgomery County, Matthew R. Borden Heating & Cooling, Inc. answers with highly trained specialists, premium products, and turnkey solutions, maximizing the rewards of your investment.
Ductless HVAC Installations & Services
Matthew R. Borden Heating & Cooling, Inc. offers a wide range of choices to suit single or multiple room heating/cooling.  Enjoy the convenience of remote operation, WiFi accessibility, multiple fan speeds, dedicated dehumidification modes, timed start/stop, sleep modes, advanced filtration, and much more.  We'll handle your project without mess or damage to your home, and typically complete installation in a single day.  To learn more about the many applications and rewards of ductless options, call on the experts from Matthew R. Borden Heating & Cooling, Inc.  We match your requirements to the perfect model, delivering precision control over your indoor environment.
Some of the advantages of a mini-split heat pump include:
Heat/cool only occupied rooms
Customized comfort room by room
Air handlers can be mounted on the wall, suspended from the ceiling, or are available in floor models for wonderful flexibility in location
Non-invasive installation
Extensive line lengths allows outdoor units to be situated a great distance from the indoor evaporator
Reduced heating & cooling costs
User-friendly remote operation
Whisper-quiet sound levels


If you're interested in a mini split ductless system installation or service, please fill out our contact form today!