If you're sick of your Springfield home always feeling too cold or too hot, consider calling Borden Heating & Cooling to take a look at your HVAC unit. We are the local, family owned and operated HVAC company that can help you find the best temperature control solution for your family. In his over 25 years in the industry, Matt Borden has worked with every type of heating and cooling unit out there. In addition, Matt has earned NATE certification, which commits Matt and the rest of the team to staying on top of any HVAC industry updates.
To find the best heating and cooling solutions for your unique home, we offer consultations in which our experienced techs will assess the situation and provide their professional recommendations. We have access to a diverse inventory of HVAC units and maintain partnerships with several manufacturers, which allow us to provide some of the industry's best warranties. Borden Heating & Cooling also offers 5 years with 0% interest financing.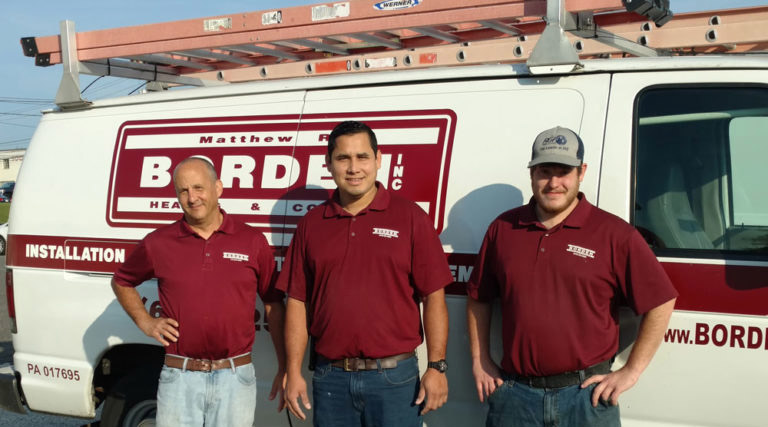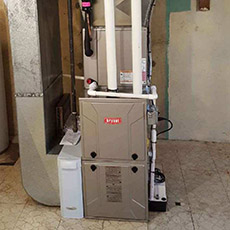 Heating Services
There's no reason to bundle up indoors. If your heater isn't performing up to its capabilities, it's time to call an HVAC contractor you can trust. A member of the Borden team can help identify the problem and offer a solution. With the right repairs and maintenance, you'll get the longest lifespan out of your unit and you'll get to enjoy warm, energy efficient heating.
For more information, visit our heating page.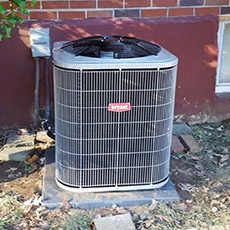 AC Services
Every home has its own quirks and features, which is why there is no one-size-fits-all type of air conditioning. Whether you could benefit from central air conditioning or a ductless mini split system, a member of the Borden team can help you determine the best choice for your unique home. We'll walk you through the pros and cons of each different cooling option.
To learn more, check out our air conditioning page.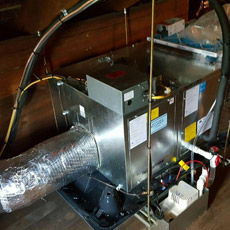 High Velocity Air Conditioning
If traditional air conditioning options aren't a good fit for your home, we may recommend high velocity air conditioning. Sometimes called small duct air conditioning, these powerful units require much less space and construction. They're also known to remove more humidity than other AC units. Our contractors install Spacepak brand high velocity units. Spacepak is one of the best known and trusted brands in the HVAC industry.
Visit our high velocity air conditioning page for more information.
What Do Our Clients Have to Say?
"We've had Matthew Borden install high velocity air conditioning and also a new furnace. He and his crew were fantastic. Couldn't ask for more. We also had him repair our systems after a power surge, and again it was a great experience."
-Allison K.
Schedule Your HVAC Repairs or Maintenance
Borden Heating & Cooling has been serving Springfield, Aston and the surrounding area since 1990. The Borden team is experienced, certified, and always focused on putting the customer first. If you have any questions for us, don't hesitate to call.
To schedule your HVAC services, simply fill out our contact form!