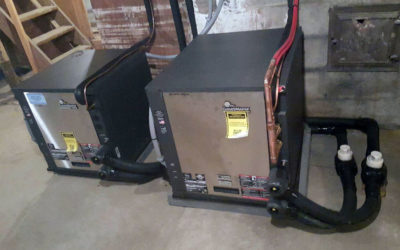 While geothermal temperature control continues to gain popularity across Delaware County, Chester County & Montgomery County, many homeowners still consider this modern option beyond reach.  Matthew R. Borden Heating & Cooling, Inc. simplifies the process, guiding you through each step, handling those important details, and ensuring a smooth and satisfying start-to-finish project.  We'll match your needs to the perfect solution, custom designing a system to suit your style of home and long-term goals. Through an open line of communication, technical expertise, and competitive pricing, we turn your highest expectations into a reality.
Expert Geothermal HVAC System Installations
Your heating, cooling, and hot water requirements are responsible for more than seventy percent of your average electric bill.  The installation of an energy efficient geothermal heat pump can trim costs by up to eighty percent.  And you aren't sacrificing comfort for the sake of your budget.  You'll enjoy ideal year round temperature control.  Call on the knowledgeable, highly qualified geothermal installers from Matthew R. Borden Heating & Cooling, Inc. to answer your questions, offer recommendations, and provide skilled service throughout Philadelphia, Ardmore, Berwyn, Bryn Mawr, Drexel Hill, Exton, Glen Mills, King of Prussia, West Chester, Wynnewood & More.
You can reach us by phone at (610) 325-9966 or fill out our online contact form.
Some of the numerous advantages of a geothermal heating/cooling system include:
Cost Savings – Lower your heating, cooling and hot water bills by up to eighty percent.
Energy Savings – Using only minimal amounts of electricity to move heat to and from the home, the system produces four units of energy for every unit of electricity required to power the system.
Environmentally Responsible – Considered the most environmentally friendly means of heating and cooling by the US Environmental Protection Agency, installation of a geothermal system is as beneficial as planting 750 trees.
Investment Value – Savings on monthly utility bills most often recover the installation cost within three to five years, and significantly adds value to the home.
Free Water Heating – Enjoy virtually free hot water with a simple connection.
Service Life – Protected indoors, the geothermal system typically provides twenty years of service, while the underground loop system lasts approximately fifty years.
Low Maintenance – Periodic checks and filter changes keep your system operating properly.
Safe – Eliminating the threat from combustion, there is no risk of associated flames, fumes, or carbon monoxide.
Superior Comfort – There are no blasts of hot and cold air, resulting in evenly distributed comfort.  You'll also enjoy exceptional dehumidification capability.
Quiet – Operating much the same as your refrigerator, these systems are wonderfully quiet and unobtrusive.
Types of Geothermal Installations
Horizontal Loop
When adequate land area is available surrounding your home, horizontal looks can be the ideal earth loop system to install.  Depending on geothermal system needs and space available pipes are placed in trenches that range in length from 100 to 400 feet.
---
Vertical Loop
When land space is limited, a vertical loop can be the way to go for your geothermal heat pump installation. Small diameter holes are bored in the ground using using well drilling equipment. The polyethylene piping is then installed into these holes that range from 100-400 feet deep!
---
Open (Well Water) Loop
In ideal conditions (a little rare), an open-loop can be the lowest cost type of geothermal installation for your Pennsylvania home. These loops use groundwater from a well as a direct energy source.
---
Pond/Lake Loop
Pond/Lake loops are extremely economical to install when a body of water is nearby for use with your Climatemaster® geothermal heat pump system. Coils of piping are placed on the bottom of the pond or lake to capture the thermal energy and either dissipate or obtain heat energy.
---
Geothermal Federal Tax Credit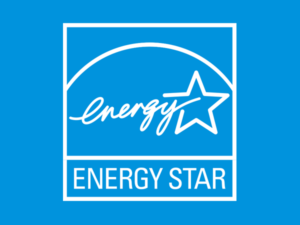 Now is a better time than ever to switch to geothermal energy! The 30% federal tax credit has been reinstated for geothermal equipment placed in service through 2019 under the Bipartisan Budget Act of 2018. This allows for a 30% tax credit for costs associated with ENERGY STAR qualified geothermal heat pumps—including labor costs for on-site preparation, assembly or original system installation, and for piping or wiring to interconnect a system to the home.
The credit can be claimed by taxpayers for expenditures on any home they own and use as a residence, even if it is not a primary one. Now this environmentally-friendly and energy-efficient switch doesn't have to break the bank. The tax credit amount is scheduled to decrease annually through 2021 so act now to get the most savings!