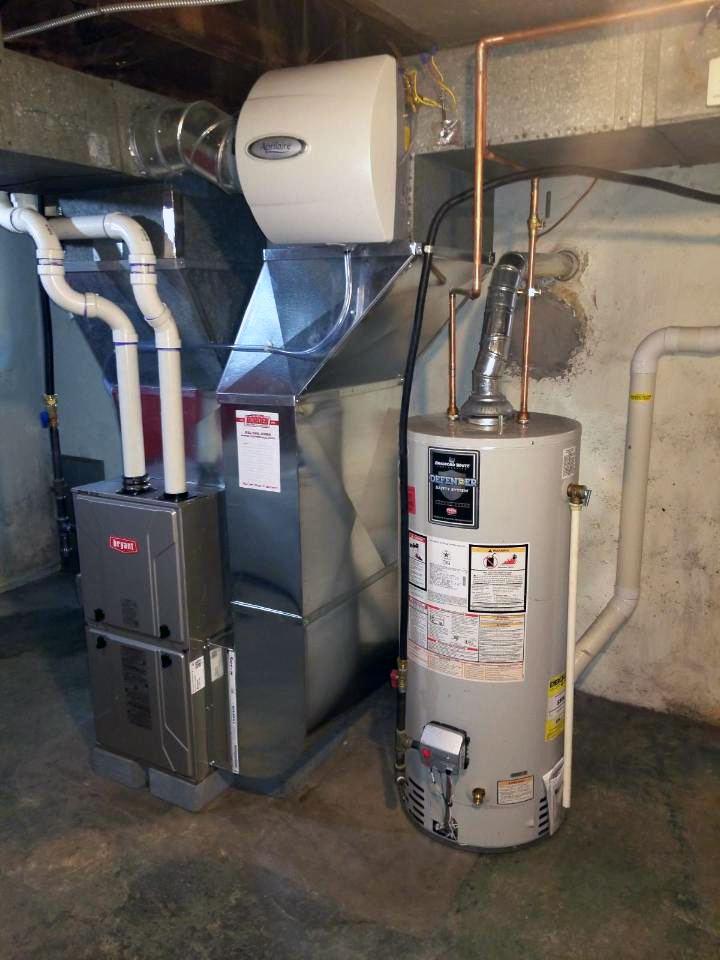 When possible, it's always best to prepare for the cooler months ahead of time by tackling any heating and ventilation issues while the weather is still nice. This way you're not stuck in the dead of winter with no heat!
That's what our Wynnewood, PA customer called us for this summer. Check out the updates we made to their home below.
Installing a New High Efficiency Gas Furnace
Their 20-year-old natural gas system was having problems and finally at the end of its life—though 20 years is a good long lifespan for a gas furnace. Still it was time for an upgrade! We replaced the old system with a brand new, high efficiency gas furnace.
They should see their heating bill go down significantly with the new system.
Correcting Dry Air with a Humidifier
Our Wynnewood customer also mentioned they had been having dry air issues in the winter months. To correct them, we installed an Aprilaire humidifier that should make their home's air much more comfortable while the heat is running.
Get Your HVAC Systems Winter-Ready!
If you notice your heating or ventilation systems have been acting up, there's no better time than now to get them fixed and ready for the cooler months! Give us a call at (610) 325-9966 or fill out our online contact form to make your appointment.