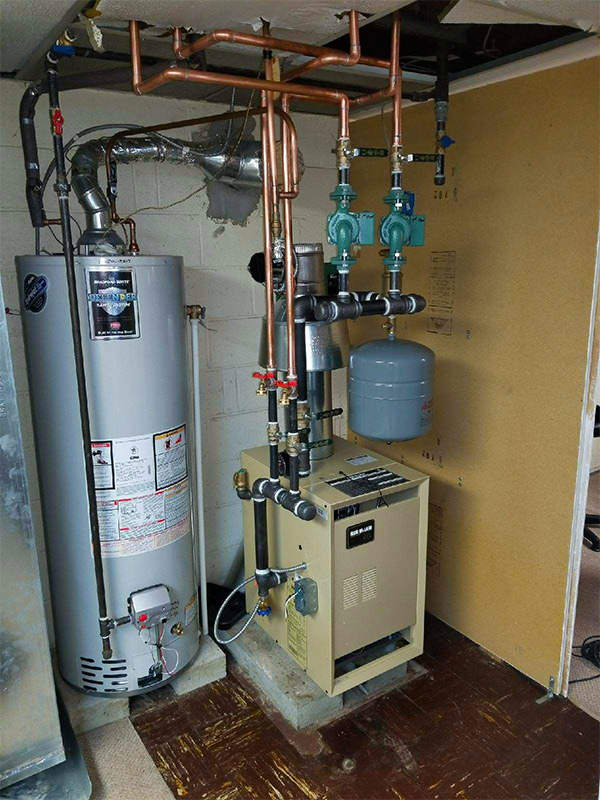 Although it's still remarkably warm outside, heating season is just around the corner. If you've been putting off repairs or replacements for your heating system, now is the time to take care of those issues. Boiler systems supply heat through tubing, baseboards, or radiators unlike the forced air you receive through vents. In comparison, boiler heating systems offer the following benefits:
Produce much less dust
Cleaner option for those suffering from allergies or asthma
Can utilize zone heating for more efficiency
Prevents energy waste
In the photo on this page, we're just finishing up this new boiler installation at a home in Wallingford. This house has baseboard heating, so we included some piping modifications for more efficient operation. With automatic air removal, this homeowner no longer has to put up with the air bubble sounds previously heard throughout the house. Instead, heating operation is nice and quiet — as it should be.
For more about the different types of heating and suggested service, check out our Heating Installation page. If you're ready to move forward with a service, give us a call at (610) 325-9966 or simply fill out our online contact form!