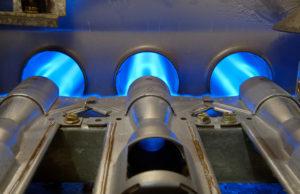 Is your old gas furnace in need of an upgrade but you keep avoiding it because of the cost? Maybe you're hoping it lasts through another winter before you bite the bullet to buy a new one?
Don't keep putting it off! You don't want to get stuck in the middle of winter with no heat and having to schedule an emergency appointment to fix it. Updating your equipment will save you peace of mind and improve the quality of your heat so you can be comfortable throughout the season. Plus you may not realize it, but you could be losing money in wasted energy with your old system instead of paying the same amount to get a brand new, more efficient one.
Luckily, at Borden Heating & Cooling, installing a new gas furnace doesn't have to break the bank. We offer low monthly payments with a 5-year financing plan on gas furnaces. You can pay as little as $49/month with a 10-year parts and labor warranty included.
Just give us a call or contact us online and we can schedule an installation date that works for you!